Conquering the I-REC (International Renewable Energy Certificate) for the wind farms Eurus II and Renascenca V and for Morrinhos and Santa Vitoria do Palmar Wind Complexes is a milestone for Atlantic and definitely proves that the company has a sustainable soul. Besides producing clean and certified energy, Atlantic now shares sustainability and helps companies of Brazil and other countries to be credited with Renewable Energy Certificates, to contribute with the environment, to add value for their brands and to collaborate with social projects. Those enterprises also have approvals that were validated by REC Brazil. environmental
does not pollute
social
takes care of people
economic
adds value


One of Ciclo AmbientAR's pillars it to promote the development of the cleanest energy, free of polluting or greenhouse effect gases and of residues.
Partner companies that acquire RECs help the environment and strengthen their brands -- a clear statement of their concern about sustainability
What is the importance of Certification?
As an initiative of REC Standard and emitted in Brazil by Instituto Totum, the Renewable Energy Certificate strengthen Atlantic's commitment to the market of energy generated from renewable sources. I-REC Service is a global tracking system of environmental attributes of energy, projected to ease the reliable accounting of carbon compatible with many international standards. I-REC allows every electricity user to make a conscious and evidence-based choice of renewable energy in any country in the world.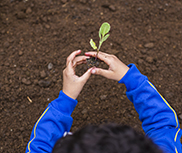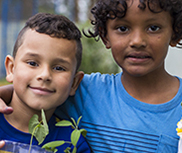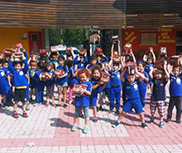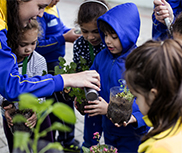 Horta orgânica e doação de panetones para os alunos do Centro de Educação João Paulo II, na região metropolitana de Curitiba, realizadas com o valor da venda dos certificados
Turning power into action
In an unprecedented initiative, Atlantic will donate part of the amount of the sales of Renewable Energy Certificates to the communities that live around its wind enterprises. Charitable institutions will be pre-approved according to the company's sustainability standards. In that way, Ciclo AmbientAR program, that comprises efforts of Atlantic and its partners to benefit the environment in which we live, will be completed.
0
MWh

is the amount of energy generated at the certified farms and that will be turned into International Renewable Energy Certificates for sale
Over 1
million

International Renewable Energy Certificates will be available for those who wish to encourage the promotion of renewable energy and to take part in Ciclo AmbientAR
Be part of the AmbientAR Cycle
By buying Atlantic's International Renewable Energy Certificates, companies add value to their brands and also contribute to improve the environment and help numerous social projects. To buy certificates, reach Atlantic at comercializacao@atlanticenergias.com.br.
Apresentação da Certificação Internacional de Energia Renovável
Nossos Clientes